I woke up this morning to find Abasement had snagged Best Horror at Beyond the Curve International Film Festival in Paris, France.
It's our twelfth festival selection, ninth nomination/finalist nod, and fourth win. Once we've finished the festival run, I might post our stats, including all our losses.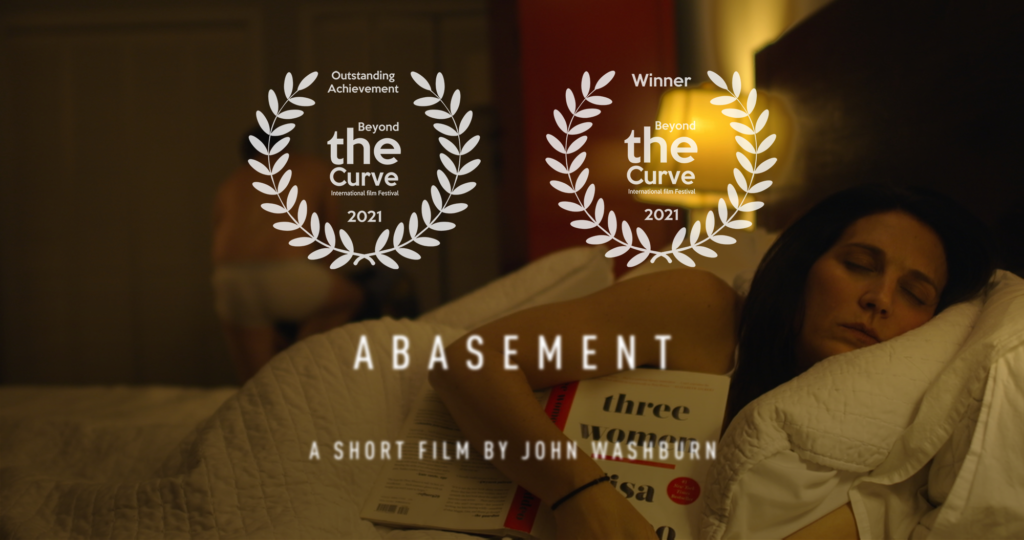 BCIFF just popped up on my radar a few months ago. The fest was one of those things where once you spot it, it's suddenly everywhere, and my interest was piqued, but I was kind of intimidated by their manifesto (first in French, then in English), an excerpt of which reads "We strive to provide a platform for those who think 'beyond the curve'. 'The Curve' represents the limitations filmmakers are bound to because of the commercial exploitation of the art called 'cinema'. We choose to present a platform where films are not means of commercial narrative but weapons of change and a call to action."
Abasement is this quiet little existential meditation masquerading as a "horror" movie. So not really "Hollywood tent pole" material, but hardly a weapon of change. I said as much to Lisa, a programmer for the festival, and she laughed and encouraged me to submit anyway.
There's a lesson in there: Make. Ship. Repeat.