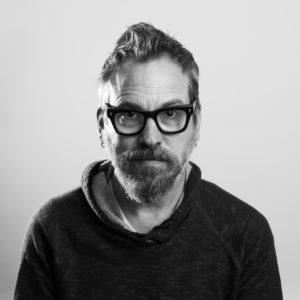 I've always just wanted to create, which is how I ambled into advertising.
Currently in the glamorous and exciting business of freelance and consulting, I was EVP Executive Creative Director of McCann's global public health offering for five and a half years where I was responsible for creating and overseeing work for organizations such as UNICEF, USAID, and the UN Foundation in categories including polio immunization, breastfeeding practices, and HIV prevention, as well as some commercial sector work with a global health angle, notably launching a dengue vaccine globally and branding a 22+ Pharma company consortium working to improve access to care for NCDs in the developing world.
It's a kind of oddball beat, but helping make a small difference in people's lives is a not-terrible feeling. I've also been sent to some far flung places in the service of that, which is cool too.
Before I got into advertising, I juggled graphic and web design with working as a musician, including a disastrous stint on major label (kind of hilarious story, really). This gave me a solid grounding into doing creative work in a commercial context. When it was time to "grow up," advertising and I had the right mix of skills and challenges.
In addition to creative marketing work, these days I also make films.