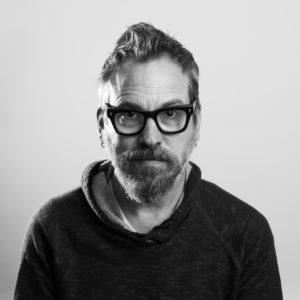 A bit of a politician on my mother's side, artist on my father's,  I have always been involved in some form of storytelling. My 20 years of experience working in and around creative agencies has grounded me in both the practical and whimsical aspects of effective creative development in a commercial context. 
Currently freelancing and consulting for clients such as Google, the Institute for Nonprofit News, and Lion Television, I was formerly EVP, Executive Creative Director of McCann's global public health business, where I collaborated extensively with creative teams sitting in countries around Africa, Asia, and Europe developing behavior change communications for clients such as UNICEF, UN Foundation, FHI360. Prior to that, I held leadership roles at top agencies in NYC working with world beater clients in nearly every category delivering work across every channel. And before that, I played guitar, touring and recording with rock and roll bands, including a misadventure on a major label.
In addition to strategic/creative marketing work, I write and direct for narrative, documentaries, commercials, and branded content. I also recently edited several episodes of an upcoming season of Crimes Gone Viral (Investigation Discovery). My narrative shorts, "The Dead Drop" and "Abasement" have screened at festivals internationally (and picked up a few accolades along the way). 
I live in Brooklyn, NY with my wife, two boys, a dog, and two cats.