Creating Demand for Cleaner Cooking Fuels
Role: creative direction, writing
Cooking smoke from dirty fuel is the third leading killer in Nigeria, behind malaria and HIV, disproportionately affecting women and children. Fear-based public health messages had raised awareness of the issue among lower income Nigerians, but they haven't persuaded them to make the switch.
Enter Upgrade to Gas: Cooking just got smarter, better, and faster. A category brand that speaks to a new generation of Nigerian women's desire for modernity and social mobility.
To create demand for cleaner cooking fuels, we needed a multi-channel approach using mass comms, influencers, and in person engagement.
"The Dinner: Tales of Mama Imade," an engaging five-part web series that followed the story of a family who decides to switch to LPG, had a total reach of 3.4 million views.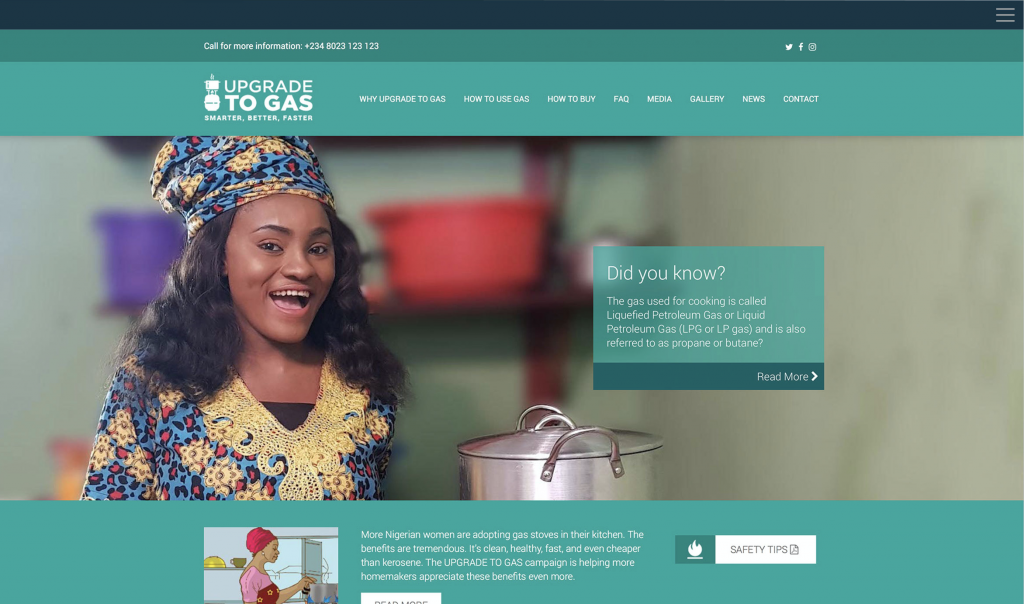 A microsite, featuring Mama Imade, serves as a content hub supporting LPG safety and use.
Paid, organic, and influencer driven social media help extend the reach.

Fair warning: the Pidgin version is a serious ear worm. If you listen to it, it will follow you for the rest of your life.

Radio ads and jingles in three languages: Pidgin English and Yoruba for Lagos State, Hausa for Abuja state. We also We enlisted popular on-air radio personalities to discuss clean cooking and start normalizing the idea that LPG = modern.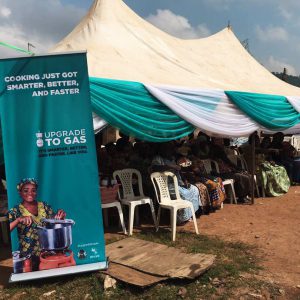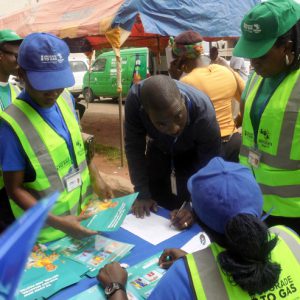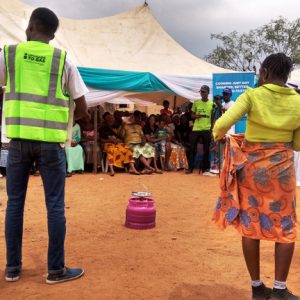 We reached over 20,000 people through in-person visits and events in markets and community centers.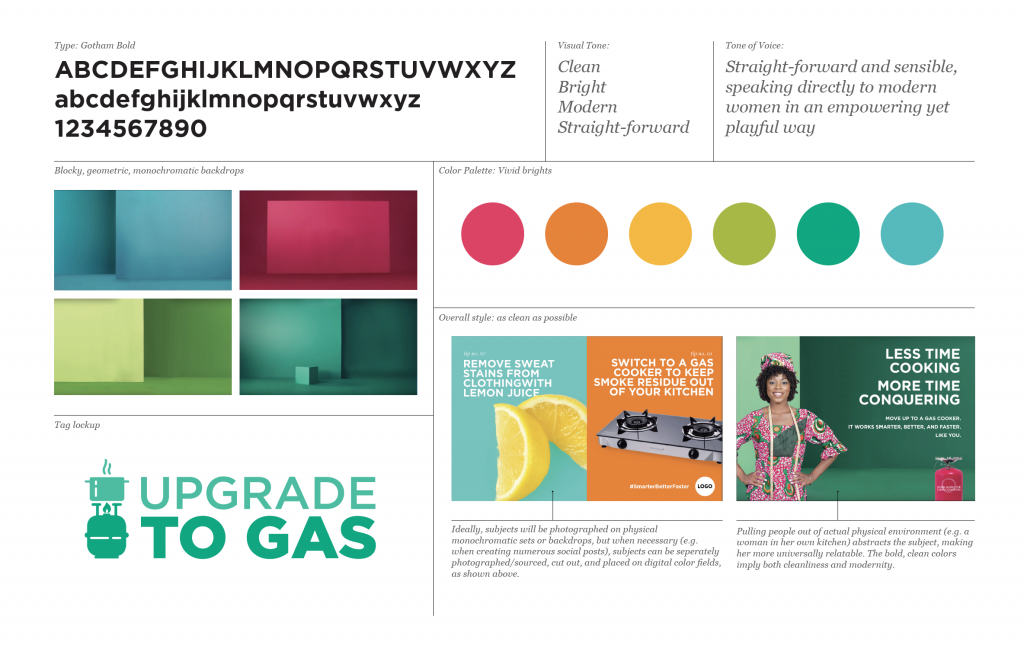 Visual guidelines help implementing partners develop additional materials while maintaining brand continuity.
Results
Among peri-urban households, exposure to the campaign doubled intention to purchase an LPG stove within the next month.