Chez Panisse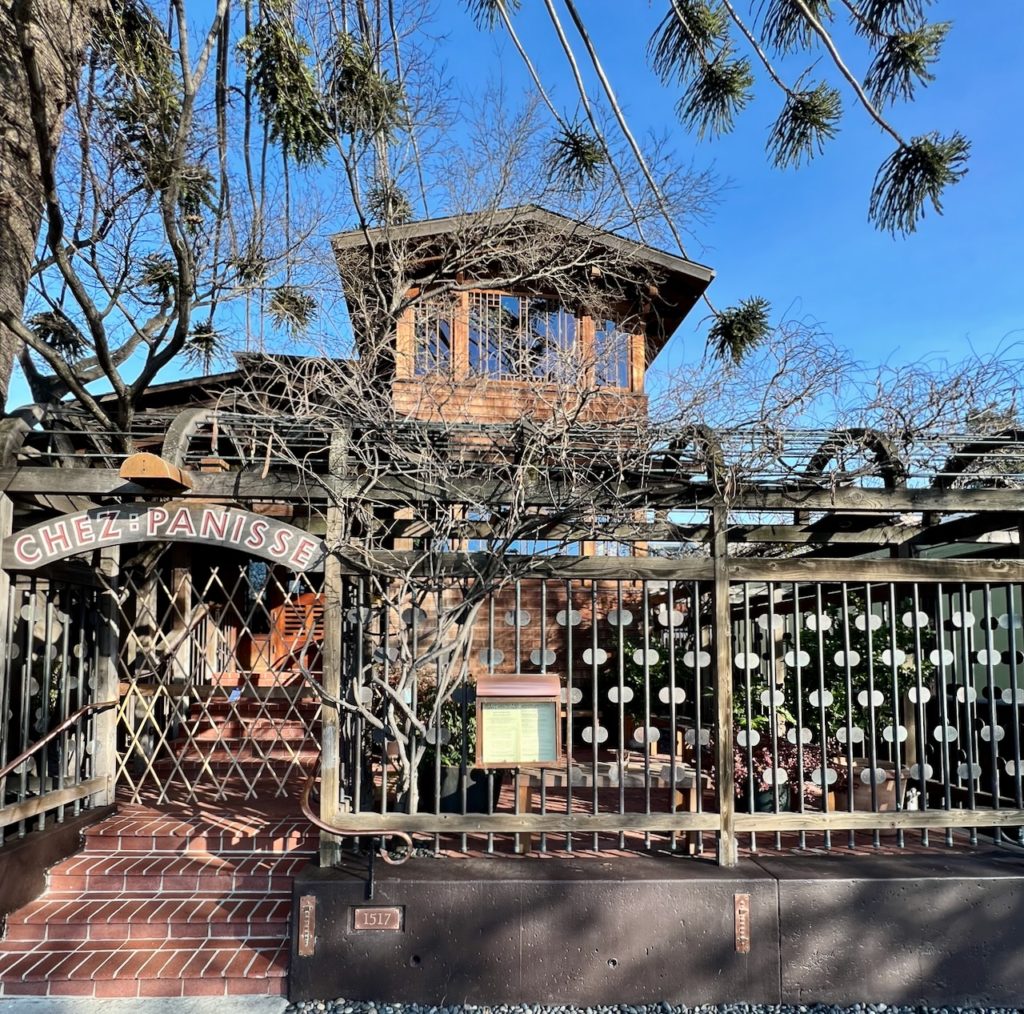 I grew up in Berkeley, California a few blocks away from the famed restaurant, Chez Panisse. Opened in 1971 by Alice Waters and Paul Aratow, it has always maintained a rigorous adherence to an ethos emphasizing high quality, locally sourced and in season ingredients prepared with a French influenced technique.
There's a formal dining room downstairs with a set menu that changes daily and a less formal cafe upstairs with a more generally predictable menu. I've never eaten downstairs, but we would go to the cafe fairly regularly when I was a kid—my artist dad's circle included David Lance Goines, who designed a lot of the posters and collateral that defined the Chez Panisse brand, and my grandfather liked to take us for lunch.
You can make reservations a month in advance for both the cafe and restaurant, and they always fills up in minutes. They've remodeled twice over the years, both times due to fires, but never expanded the seating. The brand is so revered by foodies that they could easily find whatever financing and support to expand or open new locations. Or raise their prices ($175 a person for the prix fix isn't cheap, but since demand wildly exceeds supply, certainly isn't maxed). Waters has written a few cookbooks, but has otherwise resisted growing the business as other restauranteurs of her generation who brought French influence to American cooking did.
It's Christmas Eve as I write this, and I keep thinking about how refreshing it is that Chez Panisse stays focused on sustainably nurturing the brand amidst the fervor of late capitalism to extract every possible ounce of value out of everything, even if it means destroying what was great about it in the first place.
We need more Chez Panisses in the world. Not literally—the one is perfect—but in spirit.